Your vision transformed into quantifiable results.
Passion, dedication and full momentum
"A great idea should be welcomed with the same enthusiasm and passion, we aim to transform your vision into positive results by growing together."
LET'S MAKE IT HAPPENarrow_forward
"Have you seen ideal? have you seen page?" We thrive off challenges when building websites.
Discuss website requirements – you talk, we listen, we plan
Send tailored proposal – the fine details of project delivery and time frame.
From approval to hands on approach – on-boarding to a live tracking board you monitor the direction of your business.
We review website code in detail including site links and send back a concise score card of any issues we've identified.
We steer your vision to the right direction, implementing proven methods. Helping you grow organically and turning your vision into tangible results.
BULLETPROOF WEBSITE TECHNOLOGIES
Built with popular technologies which allow you to grow. Secure hosting with enhanced reporting.
Years of understanding code
No shortcuts. Pure passion.
We love challenges, we push boundaries, we are passionate in making your website and design journey great, we want you to succeed. We care about code quality and a positive results. ACT NOW
Be bold, be passionate, dream big, keep driving, keep building. If you continue to fail, keep trying, go stronger and let your passion and persistency drive your success. We know you'll get there with idealPage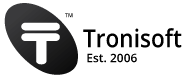 Tronisoft Limited
Leading UK distributor for USB to serial / serial port monitor software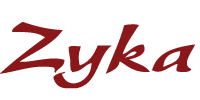 Zyka Reading
Award winning restaurant, featured in Reading Chronicles
The success of your business is crucial to us. Our website journey will take your vision and turn it into a reality. Deep analysis – identifying areas of weakness in your business. Immediate on boarding – tailored strategy and consulting fit for your needs. A website ecosystem built using popular innovative technologies – with security in mind for both business and customers.